Today, we have tens of thousands of submitted concepts in our portfolio; the number of projects amounts to thousands; about 9,000 lighting systems have been completed all around Russia and abroad. Of these, only religious buildings amount to around three
Our Company is a leader in many areas. As far back as in late 1996, when Russian cities were covered by darkness, approximately three hundred completed architectural lighting projects have become the hallmark of the Company and have won it the recognition as a Laureate of State Prize for architectural lighting of the capital.
We were the first and the only company in the history of lighting engineering in Russia, which developed the concept of an integrated color and light solutions for whole cities including Saint Petersburg, Sochi, Lipetsk, Perm and others.
Observance of European regulations when designing long span tunnels, like Lefortovo, Gagarinsky and Volokolamsky tunnels, was also our initiative. As of now, over thirty such tunnels have been completed.
Night image of Bolshoi and Mariinsky Theaters, Tsarytsino Museim Palace, Novodevichiy Convent and Novospassky Monastery, twenty two bridges of Moscow, the bridge over Golden Horn Bay in Vladivostok, Astrakhansky Bridge in Volgograd, Christ the Savior Cathedral, Sofia Cathedral in Vologda, Peter and Paul Cathedral in Kazan, mosques in Moscow and Kogalym, Roman Catholic Cathedral, Pashkov House and Moscow Planetarium, the Night Dancers (Sochi Television Towers), the media-facades of the New Arbat and many other objects -- these all are our recognozable hallmarks.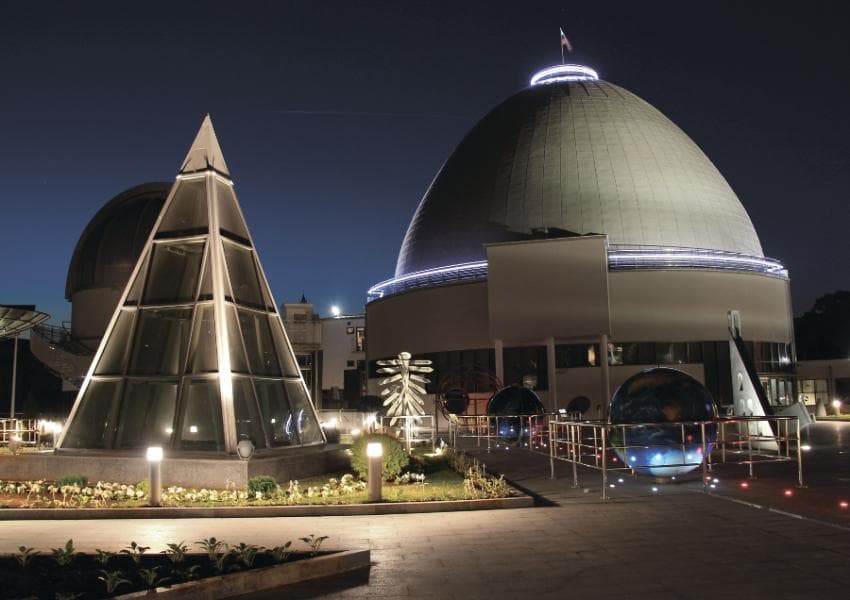 Why are we doing this?
Architectural lighting is the major, however, not the only business area of Svetoproekt.
We know how to handle color, light and state of mind
We were the first and the only company to develop and launch an Automated Lighting Management System (AULMS), which controls both external (unitary) and architectural lighting. This system makes it possible to react promptly to issues, ensure tangible energy saving, as well as to create any manner of striking dynamic light and color scenarios based on custom-built programs that may be used for both practical needs (smart city, smart street, smart lobby, smart house, etc.) and for architectural, exhibition, stage, dynamic and color-and-light dynamic lighting, which provides widely varying special effects.
Special-purpose lighting control programs developed by "Svetoservis-Telemechanica" LCC (Svetoservis-TM) were accomplished on the equipment developed and manufactured at our plant in Moscow.
We design lighting systems and manage them at the majority of Federal Highways all over Russia, on Bolshaya Nikitsksaya street in Moscow, at the Monument to Vladimir the Great, at the new Zaryadye Park, on the new highrise at Kotelnicheskaya Embankment, at the North-Eastern Lateral Road, at Patriarshy Bridge, at Triumfalnaya Square, at the Gagarin Monument, as well as at many more landmarks of the nation's capital and in its various regions.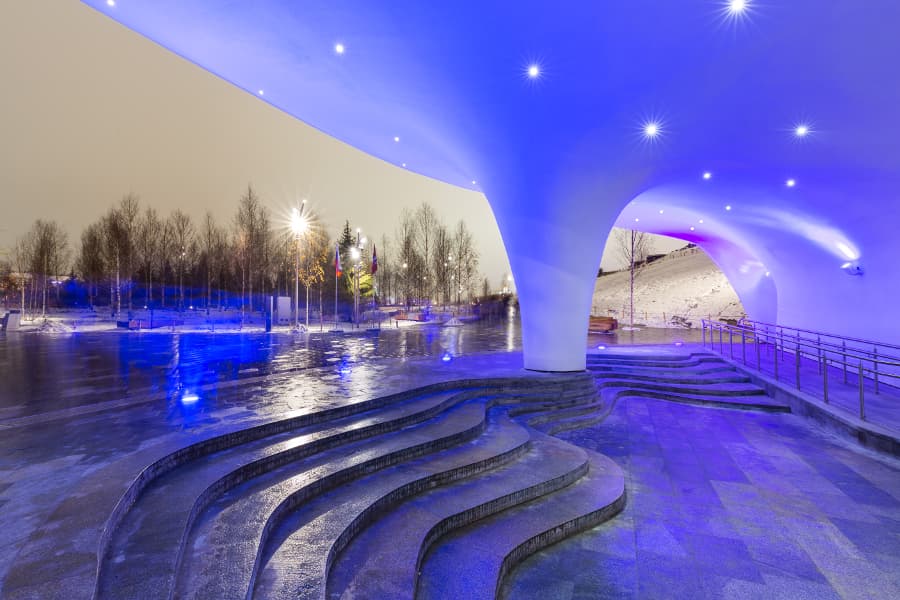 Why are we doing this?
Today, we remotely control and manage lighting at more than 2,000 facilities at the same time. And that is architectural lighting alone!
We work all over Russia
Regional companies of Svetoservis Group of Companies: "Svetoservis-Podmoskovye" LLC, "Svetoservis-Khimki" LLC, "Svetoservis-SPB" LLC, "Svetoservis-Sochi" LLC, "Svetoservis-Kuban" LLC, "Svetoservis-Volgograd" LLC are agile, coordinated and well-equipped divisions that are able to carry out any works related to installation of lighting equipment in any part of the globe quickly and competently. These are supremely qualified specialist crews that ensure maintenance of lighting systems during their operation.
We possess all the reserves that may be required to increase the stated volumes.
We introduced into domestic business practices the technical audit system, we were the first to develop operation regulations and operational sequence charts for Moscow, as well as to develop and launch the consolidated external lighting system data base, which did not exist before that.
Comprehensive modernization of faulty and obsolete equipment of a whole city is our specialty.
We are the company of a high production standards. Process, result and risk management practices, on-time execution, compliance with rules and regulations of the industry and technological fit-out are always in the focus of the management of the Corporation.
We installed and manage lighting units in Khimki (the Moscow Region), at M-4 Don Highway in the Krasnodar Region, and M-20 in the Leningrad Region, at Astrakhan Bridge in Volgograd, at the new Borsky Bridge in Nizhny Novgorod and at the Saint Petersburg Ring Road. In Moscow, we have completed capital renovation of the architectural and decorative lighting system of Raushskaya Embankment ADL starting at Bolshoy Moskvoretsky Bridge throughout to Bolshoy Ustinsky Bridge, as well as a section of the Garden Ring, V.I. Lenin State Library, the building of Committee on Science and Technology, the Olympic Stadium, Rizhskaya Overhead Road and other facilities.
Our machines enable us to carry out a variety of tasks: construction, finishing, installation and electrical works, as well as landscaping and maintenance of utility and overhead wiring systems. The fleet of foreign-made vehicles owned by the corporation enables us to always meet the requirements of our customers.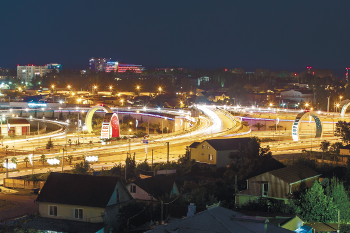 Why are we doing this?
We have enormous experience of concurrent operation of external lighting sets including those managed by control systems, namely: over 700,000 light spots, more than 25,000 kilometers of transmission lines and a thousand of substations annually.