November 07, 2022
The "smart" NEXUS LEGACY support from BL GROUP impressed the residents of Kursk
One of the directions of the Corporation's developments is "smart" solutions for the formation of comfortable urban spaces. Such solutions include "smart" supports. Recently, in the Central Park of Kursk, the NEXUS LEGACY support of the GALAD Aesthetic line was installed - the latest smart solution from the BL GROUP MSCS. The support with a built-in luminaire and a lot of useful options for citizens immediately became a local attraction.
As explained by Alexey Morozov, a specialist of the Competence Center of the BL GROUP for the development of metal structures, the new support is a single combined design solution that can be integrated into urban spaces for various purposes. The smart support functionality can be used in many segments of the city.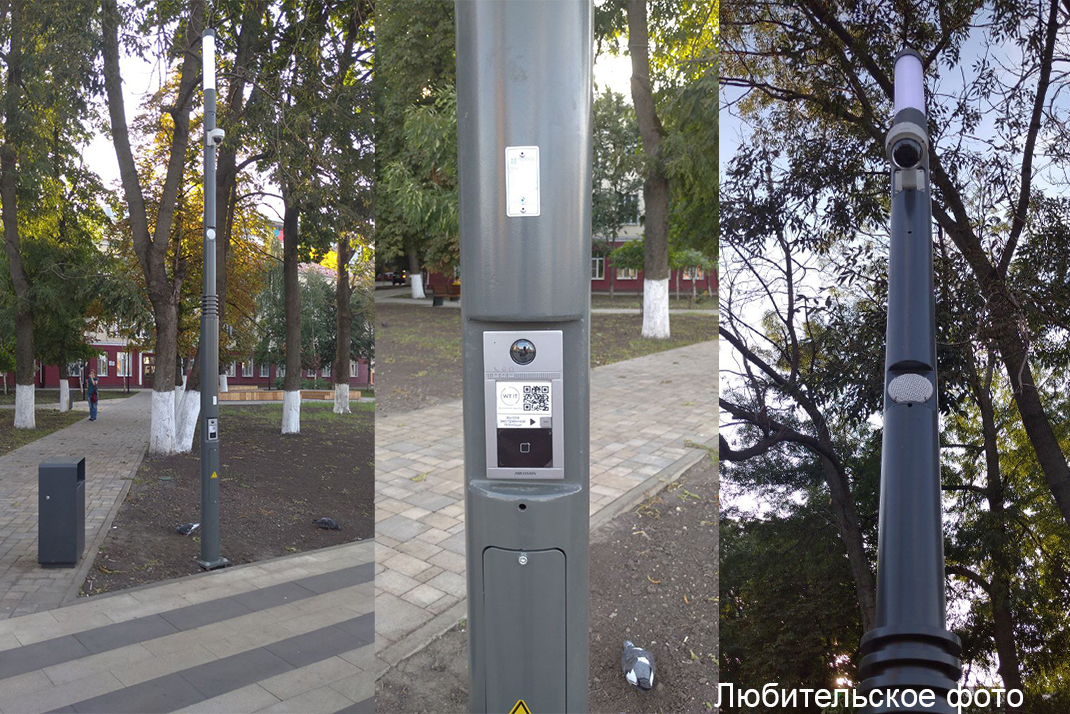 For example, the NEXUS LEGACY smart support installed in the park will give visitors the opportunity to use a Wi-Fi access point, charging for scooters and mobile devices (optional), navigation. The support is equipped with an upper video surveillance camera, which provides constant monitoring of the environment, an audio speaker (alert speaker), as well as a call intercom panel with a video surveillance camera and an emergency call button.

For transport hubs, in addition to a Wi-Fi access point, an audio speaker, charging for mobile devices, navigation and calling emergency services, the support can provide functions such as monitoring the condition of the roadway, video analytics of passenger traffic. Additionally, the NEXUS series supports can be equipped with an information screen and a weather station.
The capabilities of the NEXUS series are also suitable for parking spaces. To date, work is underway to supplement the supports with such functionality as parking control, charging for electric vehicles, cleanliness control. The support will also be equipped with a payment terminal and a gas analyzer.
Alexey Morozov explained:
"The use of such a support as a system capable of solving a number of tasks in the management of the city, significantly facilitates the interaction between different services and residents. The list of functions may include: monitoring the situation on the streets, monitoring the work of public services, assistance to the police in identifying and suppressing offenses. In general, its task is to create new public places of attraction in cities, the formation of a favorable, comfortable and safe urban environment. NEXUS LEGACY support is a modern solution with a wide range of applications."