November 02, 2022
Luminaires of the BL GROUP on the central street of the ancient Gorokhovets
Gorokhovets, founded by Andrei Bogolyubsky in 1168 as a border fortress on the eastern outskirts of the Vladimir-Suzdal Principality, is an open-air museum. There are 108 cultural heritage sites, including 7 white-stone residential merchant chambers of the XVII century out of 20 that have been preserved in Russia. Gorokhovets is still decorated with unique wooden houses in shape and carved decoration by local carpenters, preserved since the end of the XIX century. Monasteries and temples, which were built at the expense of merchants and patrons in the XVII century, also create a unique appearance of the city. Gorokhovets is included in the list of historical cities of Russia of the Ministry of Culture of the Russian Federation (there are 41 settlements in the list). The historical center of ancient Gorokhovets is included in the UNESCO World Heritage Tentative List.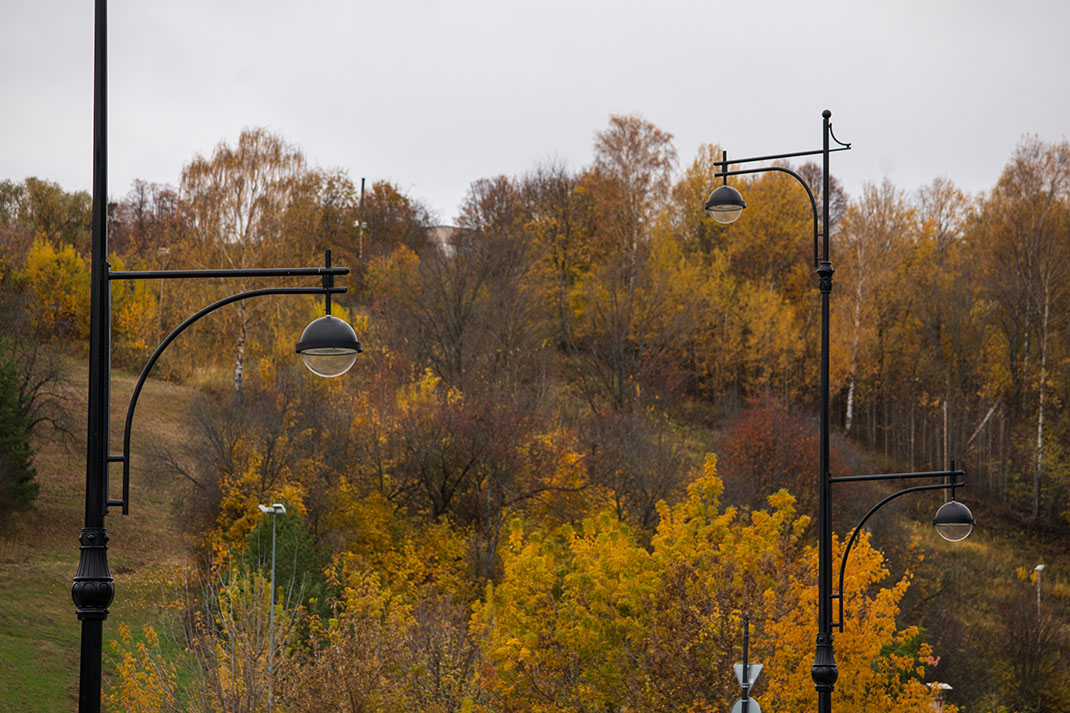 The streets of ancient cities with unique historical architectural objects especially need proper high-quality lighting. Therefore, for the modernization of the lighting system on the central Lenin Street, various luminaires produced by the enterprises of the BL GROUP were selected, capable of emphasizing the beauty of any city.

Along Lenin Street from the federal highway M7 "Volga" to the Administration building, 236 hanging luminaires DSU24 Saturn are installed – a new development of the Corporation. These luminaires with a diffuser in the shape of a hemisphere give soft light and are able to decorate any streets with historical buildings. They can be used to illuminate streets and roads with medium and low traffic intensity, as well as squares, functional and decorative lighting of parks, boulevards, cottage settlements, railway platforms and stations, courtyards, schools.

Another part of Lenin Street is illuminated by more than 280 energy-efficient LED luminaires GALAD Pobeda LED, 5 luminaires GALAD Wave LED and 6 luminaires GALAD Wave Mini. The square near the Aquarius Hotel is illuminated by 16 park LED luminaires GALAD Don Quixote LED. These popular luminaires of the Corporation, providing high-quality and reliable lighting, can be seen in many cities of the country.

Gorokhovets is notable not only for its historical buildings, but also for the Puzhalova Gora ski resort right in the city center. From the top point you can go straight down to the central Lenin Square. 10 GALAD Everest LED floodlights were used to illuminate the trails. They allow you to illuminate both sports facilities and any large open or closed spaces - industrial and transport infrastructure facilities, construction sites, airports and others.