October 31, 2022
BL GROUP in projects of creating a comfortable urban environment – report at the 100+ TechnoBuild forum
The IX International Construction Forum and the 100+ TechnoBuild exhibition have recently ended in Yekaterinburg. Representatives of the Corporation also took part in the event. Alexey Morozov, an employee of the Competence Center of BL GROUP for the development of metal structures, made a report on the formation of a comfortable urban environment using utilitarian lighting systems and on the Corporation's capabilities in this area.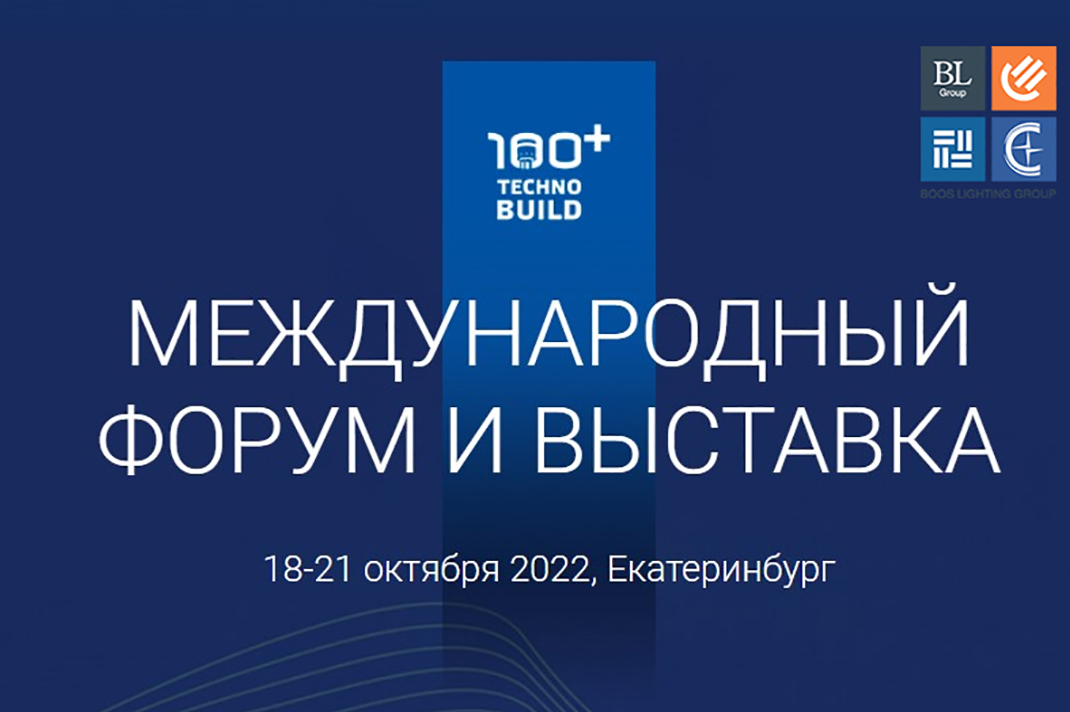 He told the participants about the advantages of the Corporation, including its own domestic production of all elements of lighting systems, a high level of import independence and a large range of products that allows you to create lighting solutions for any projects, including complex lighting projects for entire cities.

The speaker presented various lines of luminaires and supports that are manufactured at the factories of BL GROUP, spoke about the new developments of the Corporation, including luminaires and lighting complexes designed with ecodesign approaches in mind.

An important part of the report was the digitalization of the urban environment. Alexey Morozov spoke about the Corporation's smart solutions and interactive products for urban spaces – smart supports and smart lighting control systems. He also presented to the forum participants Light-in-Night, the only domestic software platform developed by the Corporation, which allows you to select lighting equipment, perform lighting calculations and visualize the result on the screen.

The 100+ TechnoBuild Forum was held with the support of the Ministry of Construction of Russia from October 18 to 21 in Yekaterinburg. Among the organizers of the forum are professional associations, scientific institutes, as well as leading subordinate institutions of Russia.

The 100+ TechnoBuild Forum is an important event in the world of construction: the platform brings together experts from different fields, allows you to exchange ideas and experience, and also provides a space for constructive dialogue. The main purpose of the event is to establish further cooperation between representatives of science and business, various design organizations.

This year 320 exhibitors were represented at the exhibition, and there were 207 sections in the business program of the forum. The participants discussed various innovations in architecture, urbanism, as well as the design of unique buildings and digitalization of the construction sector. The issue of renovation and protection of cultural heritage sites was also raised.