October 28, 2022
Our light for the Olympus Stadium in the Vladimir region
In the urban–type settlement of Krasnaya Gorbatka, Selivanovsky district, Vladimir region, within the framework of the federal project "Sport is the norm of life", the reconstruction of the Olympus stadium has recently been completed.
The sports complex, which opened in early October and was updated according to all modern standards, will become a platform for the development of more than 15 sports. These include hockey, football, tennis, figure skating, cross-country skiing, skateboarding, light and heavy athletics. In addition to an open playing field with a treadmill, Olympus has an indoor gym and outdoor sports grounds for various purposes. So the residents of the city and the district now have a great choice and good opportunities for sports activities. The stadium has all the conditions for training sports teams, as well as for holding sports competitions at municipal, regional and All-Russian levels. The presentation of the stadium was successfully held at the largest sports forum of the country "Russia is a sports power".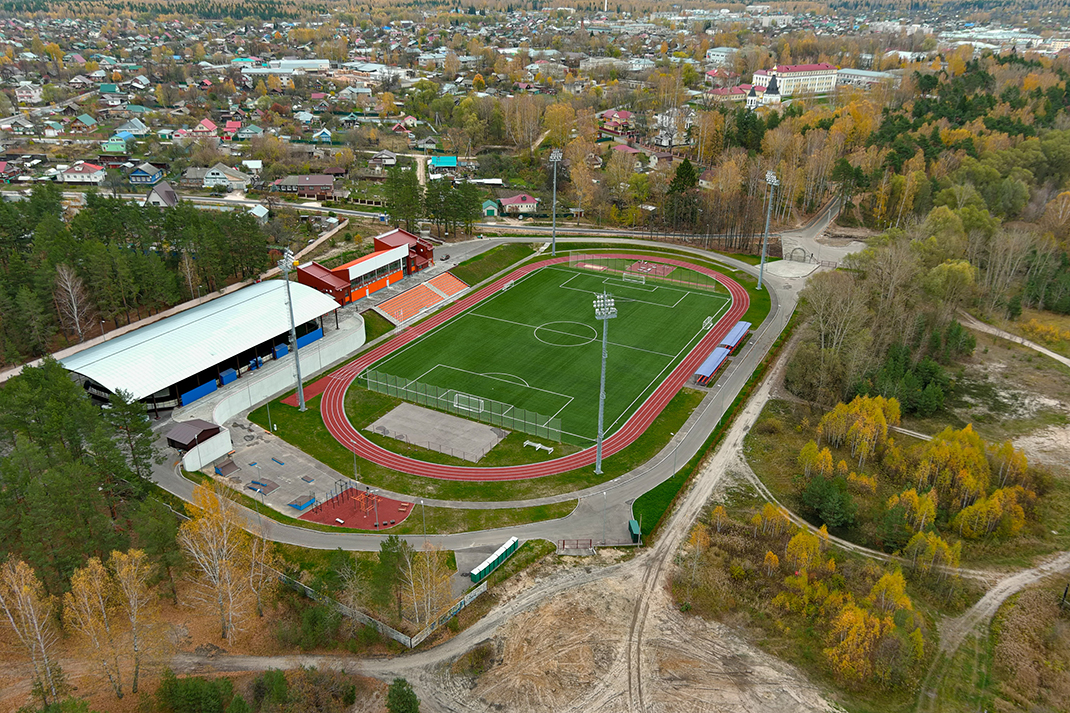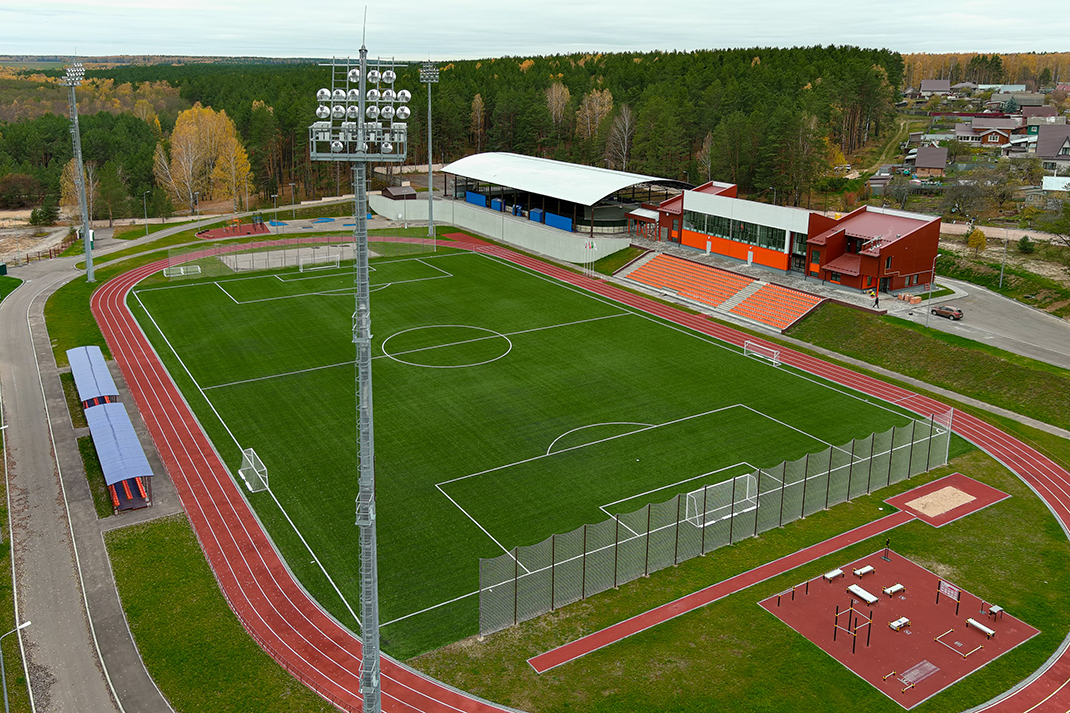 For the new sports complex, luminaires and spotlights produced by the enterprises of the BL GROUP have been selected, providing high-quality and reliable lighting of many sports facilities in the country.

Among them: 33 LED floodlights GALAD Ural LED - for lighting an indoor sports hall, 10 powerful LED floodlights GALAD Everest LED - for lighting an outdoor sports area with exercise equipment and BMX grounds, 72 metal halide floodlights GO07 and 16 floodlights GO42 - for lighting the main playing field of "Olympus".

On the adjacent territory of the sports complex, 30 LED energy-efficient luminaires GALAD Pobeda LED are installed. These popular Corporation luminaires are designed to illuminate streets, roads of different categories, squares, parking lots, railway platforms, courtyards, squares in front of shopping centers.