September 14, 2022
Svetoservis-Volgograd at the All-Russian Festival of Energy Saving and Ecology
The company "Svetoservis-Volgograd", which is part of the BL GROUP, on September 10, on the Day of the Hero City of Volgograd, took part in the events of the All-Russian Festival of Energy Saving and Ecology #Together-2022.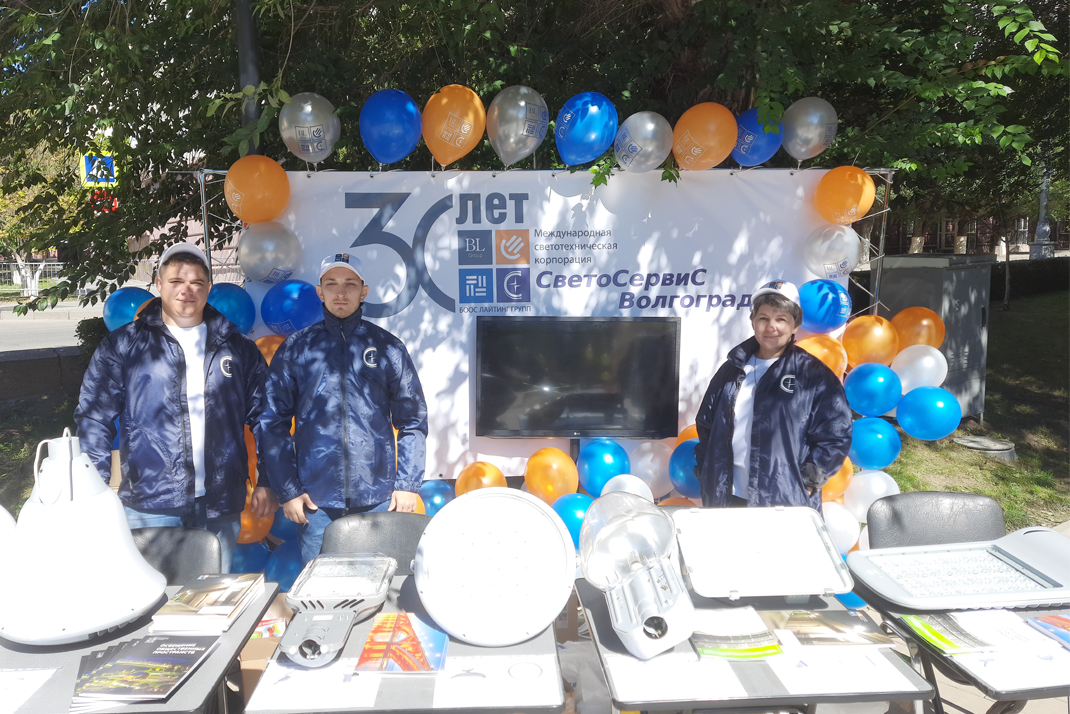 The festival in the Volgograd region this year is held from July to October. The events of the festival are significant and effective platforms for demonstrating the capabilities of fuel and energy complex enterprises represented in the Volgograd region.

On the City Day, on the upper terrace of the 62nd Army embankment, the Svetoservis-Volgograd company, along with other major energy companies of the region, organized its interactive platform. Residents and guests of the city were able to get acquainted with LED luminaires manufactured by the enterprises of the BL GROUP, which were installed in the city during the implementation by our company from 2018 to 2021 of the Program for the modernization of outdoor lighting facilities under a 15-year Concession Agreement. Luminaires produced by the Corporation under the GALAD trademark were presented – such as Volna, Victoria, Cassiopeia, Leader, Ural, Tulip, Ball and others. The opportunity to examine lighting devices up close, to find out how they are arranged, for which objects they are intended, why they consume less electricity compared to sodium devices, aroused great interest, including among children, schoolchildren, students.

Also, information about the company's activities was posted on the interactive platform, souvenirs and catalogs of luminaires and supports of the Corporation's factories were prepared for visitors. In addition, our specialists have prepared puzzles and riddles on a lighting theme for children, schoolchildren and everyone. The site of our regional company aroused great interest, children took an active part in solving puzzles, painted pictures on the theme "Is it light?" and they received incentive prizes from the company.