August 09, 2022
LED luminaires "Pobeda" and "Triumph" from the BL GROUP on the streets of the capital of Tajikistan
BL GROUP continues to participate in the implementation of street lighting projects in the CIS countries. Recently, two projects were completed in Dushanbe, the capital of the Republic of Tajikistan.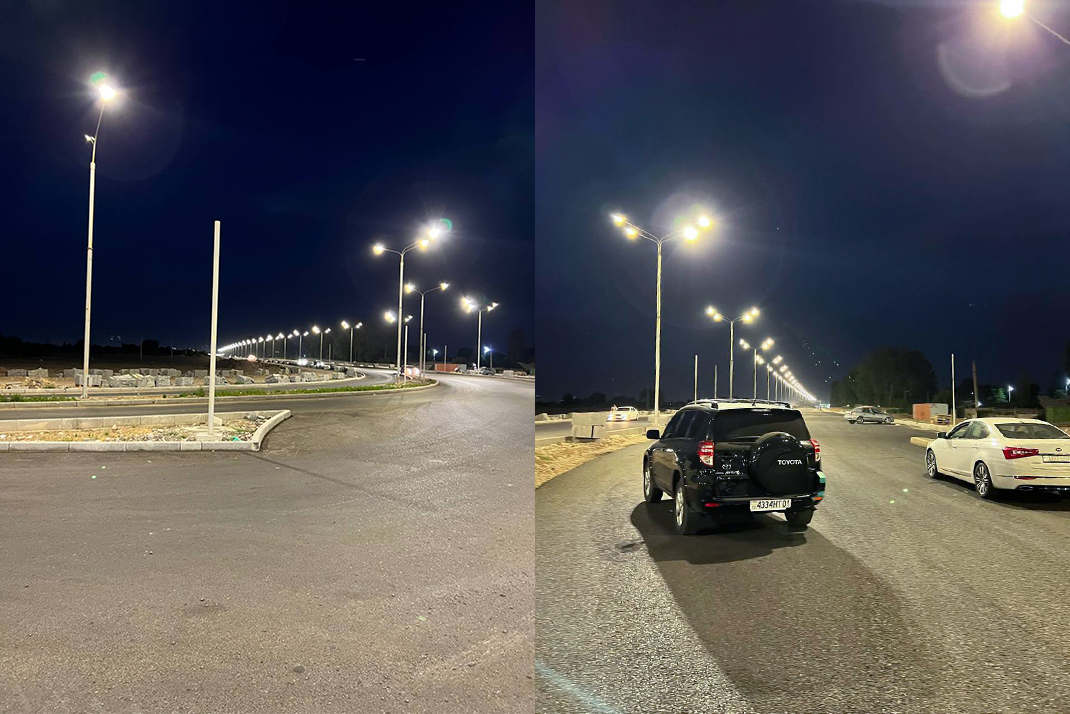 770 energy-efficient and reliable LED luminaires GALAD Triumph LED - 140 have been installed on the new highway "Western Gate of Dushanbe - Mahalla Chortut". This is a new bypass road with a length of 9.2 kilometers, which will connect the western part of the city through the National Park of Tajikistan with the metropolitan microdistrict "Polytechnic". The width of this 8-lane road according to the project is 40 meters.

A lighting renovation project has been completed on Alisher Navoi Street in Dushanbe. 1500 energy-efficient and reliable LED luminaires GALAD Pobeda LED -165 were also used for this purpose. The 3.2 km long street is located in the north-western part of the capital of Tajikistan. Its width is 12-15 meters, three-lane traffic in both directions is organized on it. The street is named after the famous Uzbek poet of the 15th century, Alisher Navoi.

GALAD Pobeda LED and GALAD Triumph LED are well-known low-cost LED luminaires for outdoor lighting produced by the enterprises of BL GROUP. At an affordable price, it provides maximum reliability and high quality lighting. The IPSEM power supply of the Corporation's own design for GALAD Pobeda LED allows the luminaire to work at extreme temperatures, and also protects against high-voltage pulses. In GALAD Triumph LED, an efficient passive cooling system due to the natural recirculation of the air heated by the luminaire ensures the long-term operation of the LEDs.

GALAD Pobeda LED is designed to illuminate streets, roads of different categories, squares, parking lots, railway platforms, courtyards, squares in front of shopping centers.

GALAD Triumph LED is well suited for lighting city streets, roads, courtyards, parking lots, bridges, adjacent areas of schools, kindergartens, shopping centers, squares, cottage settlements.

Both luminaires can be seen in all regions of the country, countries of the near and far abroad.