July 22, 2022
BL GROUP has completed a project to update the outdoor lighting system in Tver
The company "Svetoservis-Volgograd", which is part of the BL GROUP, has completed a project in Tver to update outdoor lighting under an energy service contract. The contract was concluded at the end of 2021 following the results of a competition for the placement of a municipal order with the Municipal Unitary Enterprise Tvergorelektro.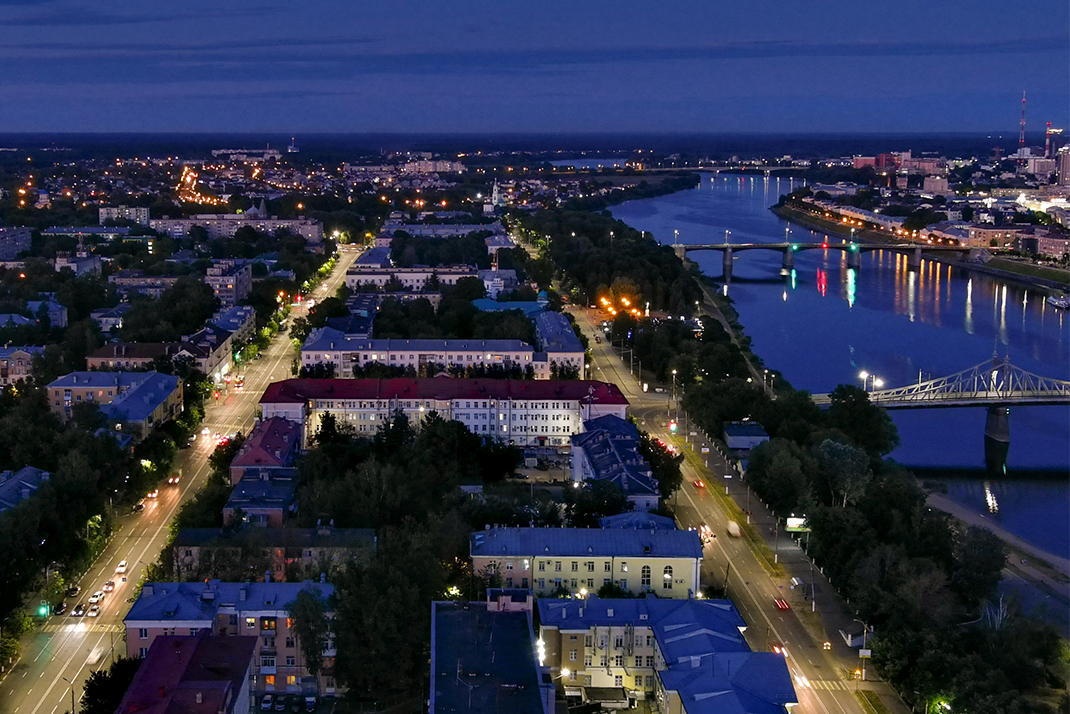 Our specialists have replaced 1812 outdated gas-discharge luminaires on the streets and in the parks of the city with modern energy-efficient LED lights, and also installed 34 new lighting control system modules in existing outdoor lighting control cabinets.

To update the outdoor lighting system in Tver, GALAD Galeon LED street lighting fixtures and

GALAD Cassiopeia LED, garden lighting fixtures GALAD Shar LED-40 and GALAD Kaplya LED, as well as searchlights GALAD Aurora LED and GALAD Illuminator LED

These are well-known luminaires in the outdoor lighting market designed and manufactured by the enterprises of BL GROUP, which have high reliability and high quality characteristics. They can be found in cities and towns of many regions of the country. The luminaires are produced by the Corporation's factories in Likhoslavl and Kadoshkino - LZSI "Lighting Engineering" and CATZ. Equipment and software for lighting control - own developments and production of the division of the Corporation "Svetoservis Telemechanika".

The project was carried out within the framework of the energy saving and energy efficiency measures of the municipal economy carried out in Tver. After the replacement of lighting fixtures, energy savings for the city amounted to about 70%.