July 13, 2022
BL GROUP - participant of the conference "Building sport today"
On July 7-8, St. Petersburg hosted the First Intersectoral Conference of the Construction Business "Building Sports Today". The event was attended by representatives of executive authorities and municipal government in the field of construction and sports, heads and specialists of design organizations, architectural bureaus and construction companies.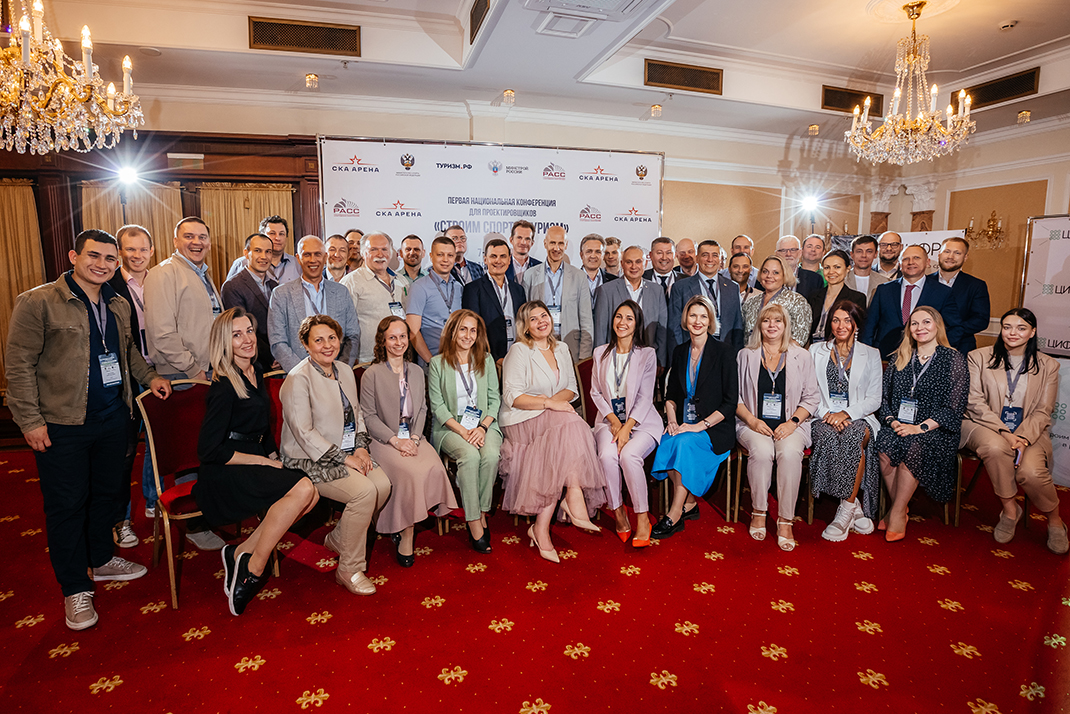 The main topics for discussion were such issues as import substitution, the impact of sanctions on the design and construction of sports facilities, as well as the search for innovative solutions in the operation and maintenance of sports facilities.

Specialists of BL GROUP also took part in the business program of the conference: the head of the sports lighting department Anastasia Oleinikova made a presentation on the complex lighting equipment of sports facilities. She stressed that it is necessary to take into account the specifics of the object at each stage of work and correctly draw up the terms of reference. Using the example of the stadium in Syktyvkar and the sports complexes Vorobyovy Gory and Chkalov Arena, Anastasia told the conference participants what problems the Corporation faced and how they solved them. For example, the masts at the stadium in Syktyvkar are not symmetrical. In order to achieve uniform illumination of the field, the specialists of BL GROUP selected the appropriate optics for each mast separately.

BL GROUP thanks the Russian Association of Sports Facilities for organizing the event. The Building Sports Today conference has become an excellent platform for a direct dialogue between industry professionals.

BL GROUP has many years of experience in the field of lighting sports facilities. We carry out a full cycle of work - from design and lighting calculation to installation of finished products and their further operation. You can see our album of lighting solutions for sports facilities, which was presented by Anastasia at the conference, here.