July 08, 2022
Concession in Solnechnogorsk: stable operation of outdoor lighting
The Svetoservis -Solnechnogorsk company, which is part of the BL GROUP, within the framework of a 15-year Concession Agreement, along with the completion of the Modernization Program, continues to successfully carry out work on the technical operation of outdoor lighting in the Solnechnogorsk city district. The district, in addition to the city, includes 198 more settlements.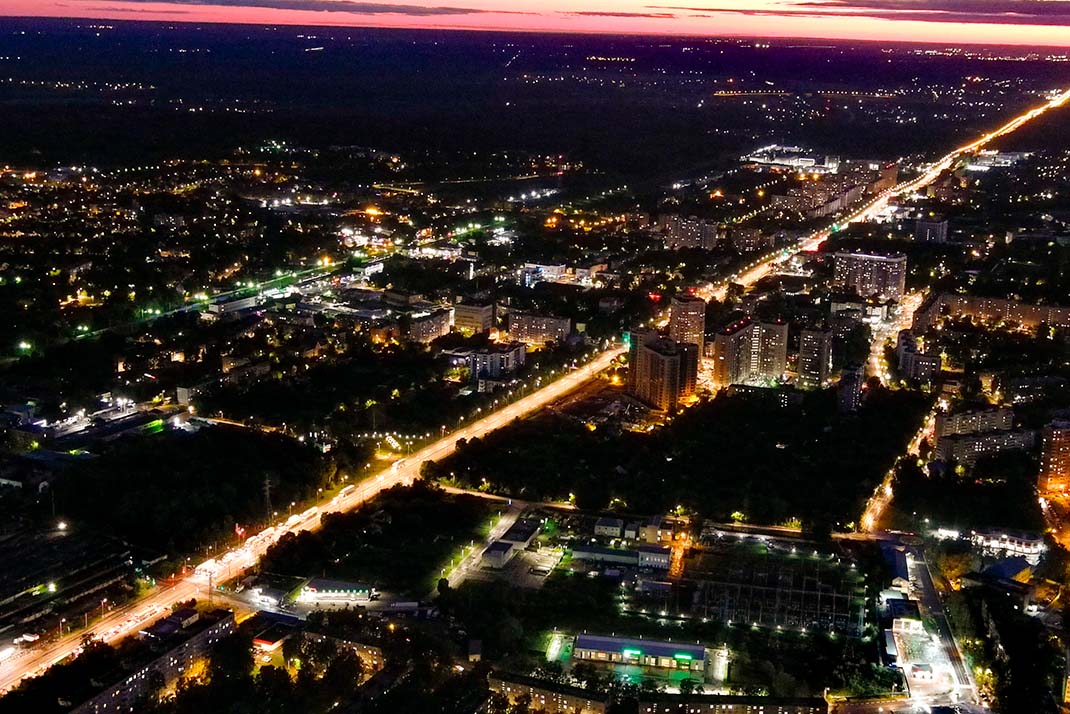 Currently, Svetoservis -Solnechnogorsk employees are maintaining and repairing 19,946 light points , 11,375 poles, 377.54 km of overhead lines, 2.5 km of cable lines, 343 lighting control cabinets.

Since the beginning of this year, maintenance work has covered 4,956 poles, 7,336 light points , 132.09 km of overhead lines, 6.26 km of cable lines, 199 control cabinets.

Recall that the 15-year Concession Agreement was concluded (originally by BL Engineering) with the administration of the Solnechnogorsk city district on July 21, 2020 for a period of 15 years.

The comprehensive program for the modernization of outdoor lighting facilities is designed for 3 years and is almost completed (see https://bl-g.ru/about/press_center/5392/). Our specialists replaced 14963 outdated gas-discharge luminaires with energy- efficient LED ones, 147 control cabinets, reconstructed 30 km . l outdoor lighting. As part of the new construction on previously unlit streets, the installation of 1,500 outdoor lighting units and 32 control cabinets is being completed.

At the end of 2021, the Situation Center was created - the "brain" of the "smart" lighting system based on the Svetoservis subdivision developed by our specialists Telemechanika » hardware-software complex «BRIZ». The equipment of the Situation Center through control cabinets provides online monitoring of the state of luminaires for prompt troubleshooting, turning them on and off according to a schedule, dimming to save energy. To create such a system of "smart" lighting, LED luminaires manufactured by the enterprises of BL GROUP are equipped with special controllers.

In addition to work under the Concession Agreement, last year Svetoservis -Solnechnogorsk specialists implemented an outdoor lighting project for a new school for 1,100 students in the Rekintso Solnechnogorsk microdistrict, and also took part in the lighting of new playgrounds.