July 07, 2022
Light-in-Night version 6 introduces new possibilities for designing lighting installations
BL GROUP develops and produces not only luminaires for various purposes, lighting poles, components, hardware and software systems for lighting control, but also unique software products for designers. One of these products is the well-known computer program Light-in-Night , designed for calculation and design of utility outdoor lighting installations based on domestic luminaires. This is the only professional certified Russian software for lighting calculations according to Russian lighting standards and road surface types.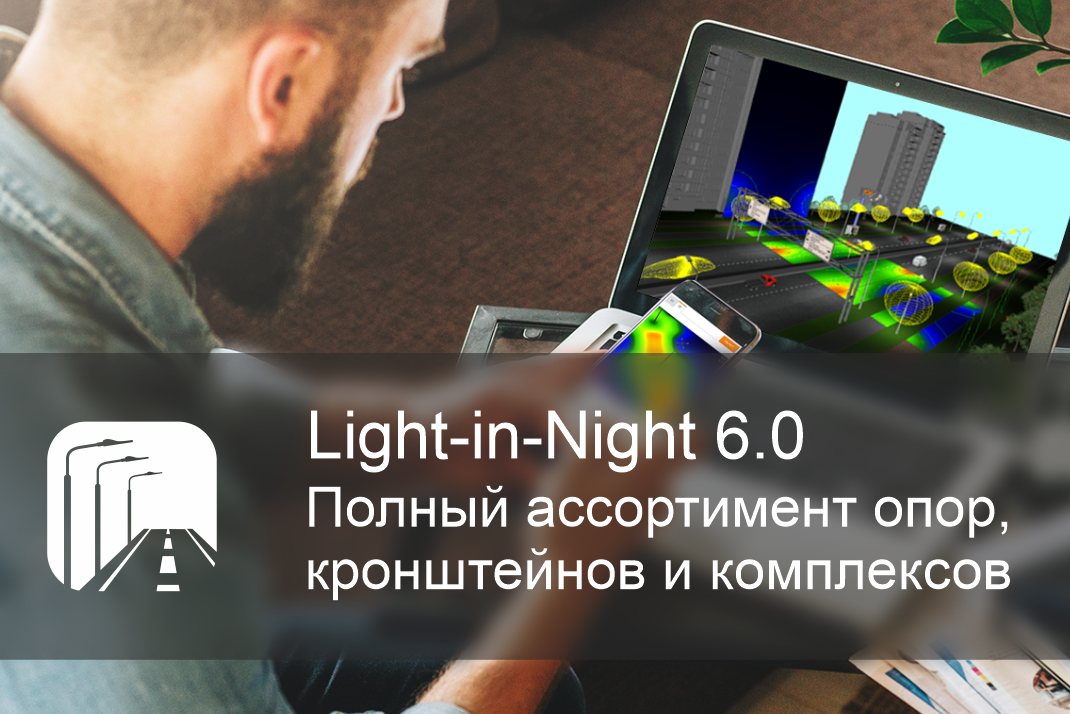 Recently, the current 6th version of the program was supplemented with a wide range of supports and brackets produced by our Tula plant OPORA ENGINEERING, which made the program even more convenient.

Previously, only a few types of supports and brackets were available to users, the list has not been updated for more than 8 years. Now our specialists have added to the program all items from the OPORA ENGINEERING price list, as well as integrated solutions for street lighting.

Now in Light-in-Night you can choose any support and a bracket suitable for it, including a 3- or 4-horn one. You can also choose to mount on the wall. In addition, the program makes it possible to use ready-made solutions and choose lighting complexes for lighting engineering.

The new plug-in of the program is already posted on the site. Download link: https://lin.ru/more_detail/

Note that our specialists have already developed the 7th version of Light-in-Night , now its beta version is being tested on the website www.lin.ru. In the seventh version, new types of lighting will appear for calculations - greenhouse, office, sports, tunnel, as well as new opportunities for road projects. In addition, the software base will be completely updated, which makes it possible to further develop the program, taking into account new requirements for interface design and user experience. Already today, in the beta version, the user can create a photorealistic 3D scene of the illuminated object, which allows you to see the project as a whole - as it will look in reality (for more details, see the newspaper SVETskaya Zhizn for January-February 2022: https:/ /bl-g.ru/about/press_center/5409/ ).