June 30, 2022
The catalog of explosion-proof luminaires has been released
Explosion-proof luminaires produced by Elektroluch are of excellent quality. The merger with BL GROUP opens up new opportunities for the plant, including a high level of customer service, development, modernization and scaling of production sites, as well as a significantly larger circle of distributors and the ability to distribute the plant's products to consumers throughout Russia.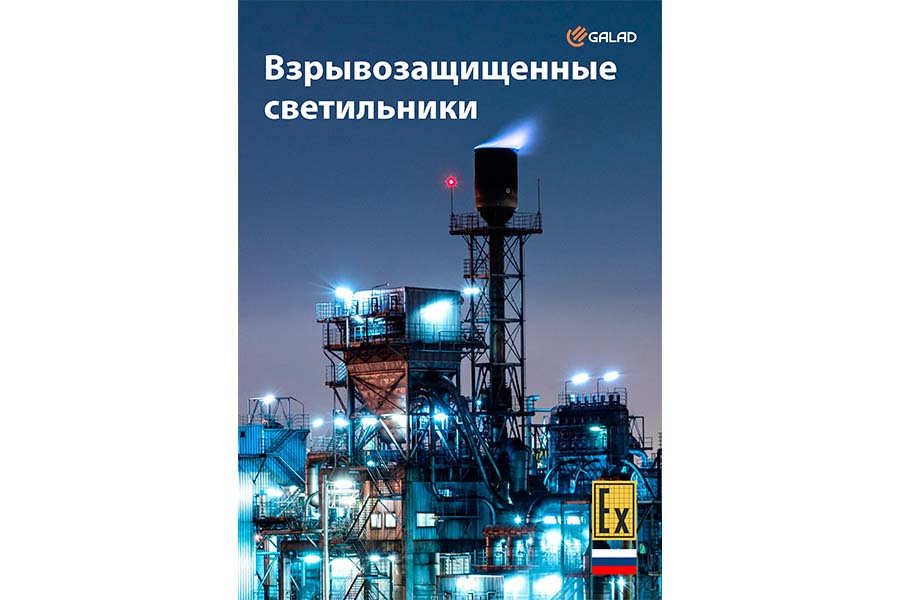 The entire line of explosion-proof luminaires will be released under the GALAD brand. Production volumes will be increased in the near future: BL GROUP plans to use explosion-proof luminaires produced at the Elektroluch plant in projects of the current year.

New prospects and benefits will also open up for customers who cooperated with the Elektroluch plant before it became part of the Corporation. They will have the opportunity to comprehensively approach the implementation of projects and equip the territories adjacent to explosive zones with products from other production segments of BL GROUP - outdoor and indoor lighting fixtures, poles, masts and telemechanical systems.

The electronic version of the GALAD explosion-proof luminaires catalog is already available at the link. For purchase questions, please contact your manager or call the general phone number, which you will find in the "Contacts" section.

More information about the plant can be found here.