May 30, 2022
Multi-tiered plant GALAD Green Line in Innopolis Tatarstan: 550 kilograms of fresh vegetables and herbs monthly
The GALAD Green Line fully automated vertical farm, an innovative development of the Svetokultura SPC, which is part of the BL GROUP, has recently been installed in the satellite city of Kazan – Innopolis. It is a university city and a special economic zone opened in 2015, as well as one of the three science cities of Russia, along with the Moscow Skolkovo Innovation center and Novosibirsk Koltsovo.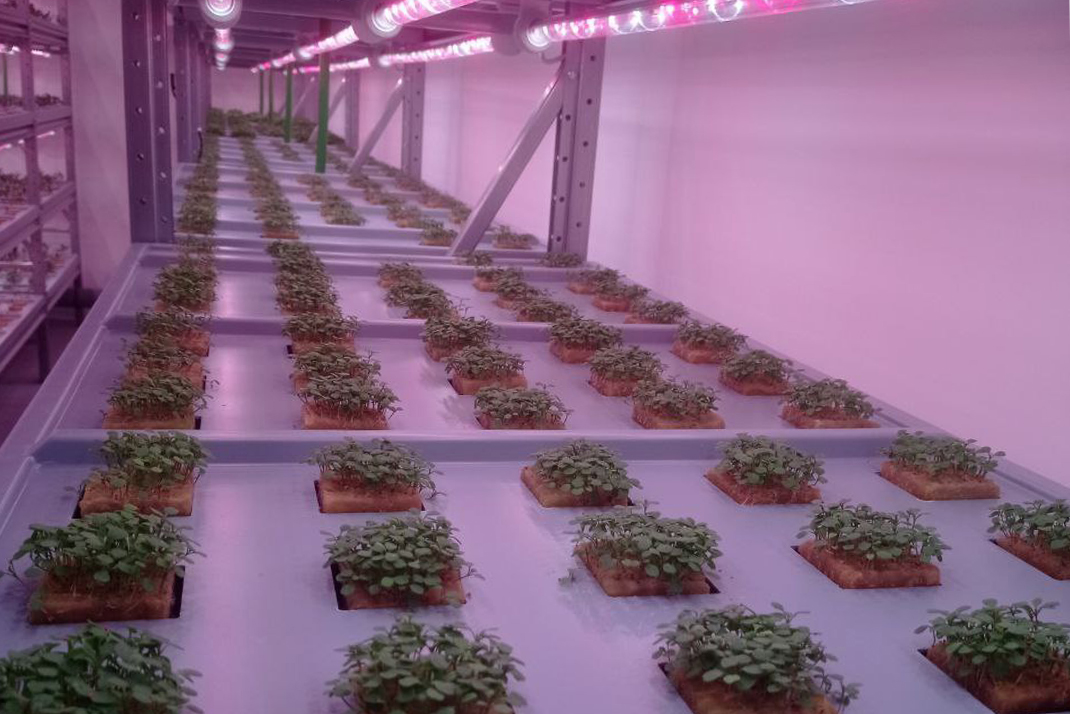 The vertical farm will allow you to harvest more than 550 kg of fresh salad-green and spicy crops every month. At the same time, thanks to the technology of multi–tiered cultivation, the farm occupies a small area - only 100 m2.
At the first stage, arugula, chard and lettuce will be grown here. In the future, it is planned to increase the range of crops due to spicy aromatic herbs – mint, thyme and basil. At the same time, the products are completely safe. It does not contain harmful agents for treating plants from bacteria and parasites, since they are not used on a closed farm. Greens and vegetables are planned to be supplied to retail chains and restaurants in Innopolis and Kazan.
The phytoinstallation works under the control of the mobile application "Virtual agronomist" also developed by specialists of the SPC "Svetokultura". This is a cloud-based information system that monitors the growing process around the clock and ensures maximum yield with minimal energy costs. It contains technological maps that contain all the necessary information about the rules for growing each specific crop. Including lighting, climatic, agrotechnological and other requirements. Based on this information, the system selects the optimal illumination level for each plant species, irrigation mode and other parameters.