May 24, 2022
BL GROUP became a part of the Association of Parks of Russia
On April 6, BOOS LIGHTING GROUP International Lighting Corporation became one of the active members of the Association of Parks and Public Spaces of Russia. The presentation of the certificate of a member of the association took place within the framework of the exhibition ParkSeason Expo – 2022.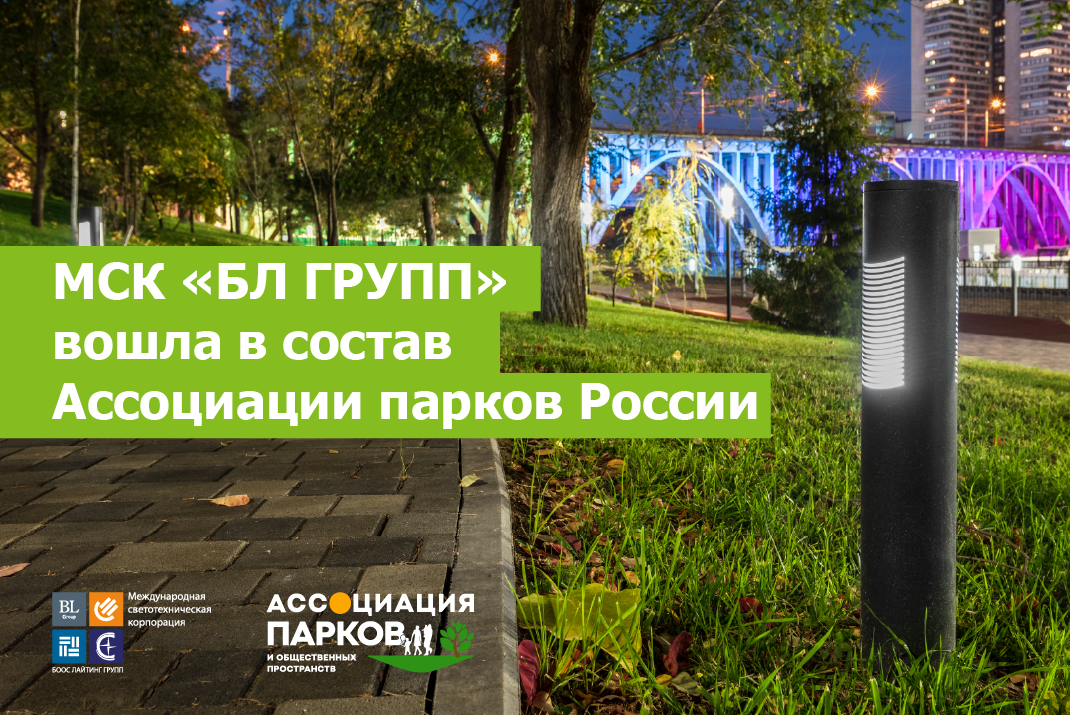 The main task of the Association is to unite experts who have experience in the operation and management of parks, gardens, squares, museums, nature reserves and other public spaces. The joint work of the members of the Association of Parks of Russia is aimed at the improvement of territories and the development of a comfortable urban environment, as well as the creation of aesthetic, comfortable, and most importantly – safe public spaces.

BL GROUP is aware of the importance of a unified and comprehensive dialogue of experts. By joining the Association of Parks of Russia, we have no doubt: our specialists will be able to share their experience in designing, installing, commissioning and operating lighting systems in parks, squares, recreation areas and other public places.

BL GROUP carefully and responsibly treats nature. Our luminaires and design solutions are not only a combination of functionality and aesthetics and energy saving. This is a safe and eco–friendly light that takes into account the needs of visitors, employees and all "residents" of the park.