March 15, 2022
We are preparing proposals to the Government: Georgy Boos presented an assessment of the development potential of the lighting industry until 2030
On February 25, Georgy Boos, President of the Moscow BL GROUP, held a regular meeting of the Lighting Engineering working group, organized in early February as part of a Strategic Session on the Development of the radio-electronic industry under the leadership of Deputy Prime Ministers of the Government of the Russian Federation Dmitry Chernyshenko and Yuri Borisov. George Boos is the co-chairman of the working group.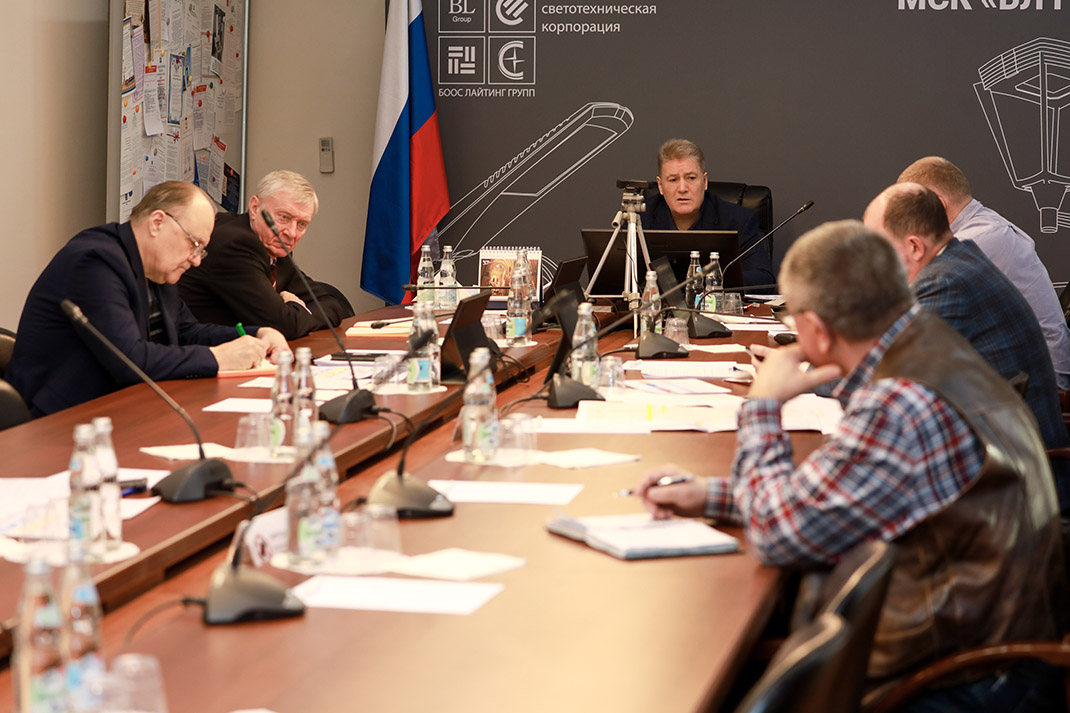 The meeting discussed the preparation of proposals for the development of the lighting industry, which will be included in the final report of the working group at the Strategic Session, which is scheduled for March 10.
Georgy Boos presented a conceptual vision of the potential of the country's lighting market until 2030, taking into account the need to modernize outdoor lighting systems. The assessment of this potential is the basis for the development of measures for the development of the industry.
According to Georgy Boos' estimates, based on calculations by specialists of BL GROUP, this potential is several times higher than the total volume of current annual sales of lighting products in the country, and taking into account related services and the construction of lighting installations, it can be estimated at 1 trillion rubles per year in 2020 prices. The sources of this potential are the long-term underfunding of the sphere of outdoor and indoor lighting and deferred demand, non-compliance with the established standards of illumination and light quality, the use of inefficient light sources.
Georgy Boos explained that the comprehensive modernization of the country's lighting installations gives a cumulative effect for the entire economy of the country. The creation of a lighting installation includes the production of not only lighting equipment, but also cable products, cabinets and control systems, systems, lighting panels, metal structures and much more, as well as construction and installation work. In this regard, according to him, the lighting industry is one of the locomotives of the development of the economy as a whole.
The approaches proposed by George Boos to the formation of measures for the development of the industry, which should form the basis of proposals to the Government of the Russian Federation, were supported by the participants of the working group "Lighting Engineering", including the Deputy chairman of the SF Committee on Economic Policy Konstantin Dolgov.
The meeting also discussed proposals to improve the regulatory regulation of the industry, the problems of certification and standardization, as well as measures for the development of greenhouse lighting and light culture of plants, which were presented by Vladislav Terekhov, General Director of the division of the Corporation NPC "Light Culture".