BL GROUP had supplied equipment for illumination of "Zhukovsky" Airport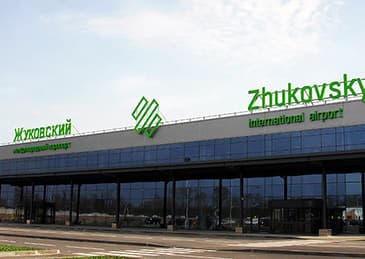 Within the scope of the project for construction of the forth international airport of Moscow "Zhukovsky" Air Hub, BL GROUP Holding had supplied exterior lighting equipment. Four 30 meter masts MGF with mobile crown and projectors GALAD Olympic with capacity of up to 2 kW create comfortable and safe conditions for operation of the entire complex.
"Zhukosvky" development program consists of three stages. Equipment delivery was made at the first stage followed by the opening ceremony of the passenger airport terminal held on May 30, 2016. Estimated throughput capacity of "Zhukovsky" Airport is 4 million passengers a year.
Equipment of BL GROUP Holding is entirely of domestic production. Projector masts are produced at "Opora Engineering" LLC located in Tula city. Luminaries are produced at Likhoslavl Plant "Svetotechnika" LLC (LZSI) in Likhoslavl city, Tver Oblast.